What's Happening in Butte County the Weekend of Feb 15-17, 2019
Are you looking for something to do this weekend? Don't let the rain keep you trapped inside! Here are a few fun things to do this weekend- dancing, theater, drinks, meet new people and have fun!
New Wave "Prom" 2019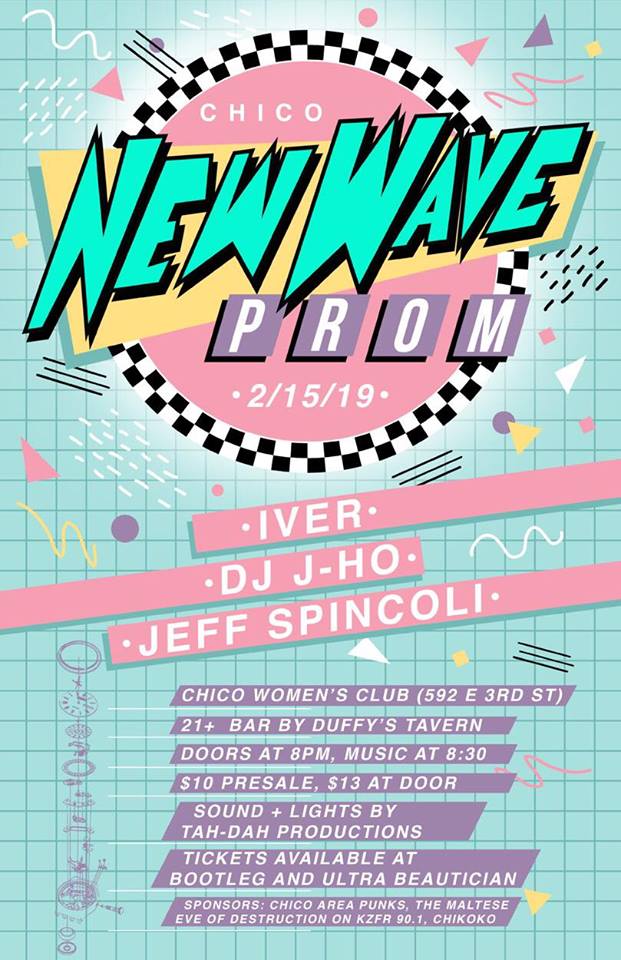 When: Friday 8pm-1am
Where: Chico Womens Club
Hey New Wavers.
WE'RE BACK.
Spend the night on the dance floor with DJ J-ho and DJ Jeff Spincoli. They'll be spinning all the New Wave you love, should love, and will love. That's a lot of love.

Doors at 8 pm sharp.
Opening performances by IVER and more.
Prom QUEEN and KING announced at midnight.
Photobooth by 365Chico
EVENT IS 21 +
Bar hosted by Duffy's Tavern.
Free coat check hosted by Chikoko

$10 presale
$13 at the door

Online tickets available 1/15-2/14 here!
Check out the past "Prom" pictures here.

Addams Family the Musical
When: Saturday Feb 16th from 7pm-10pm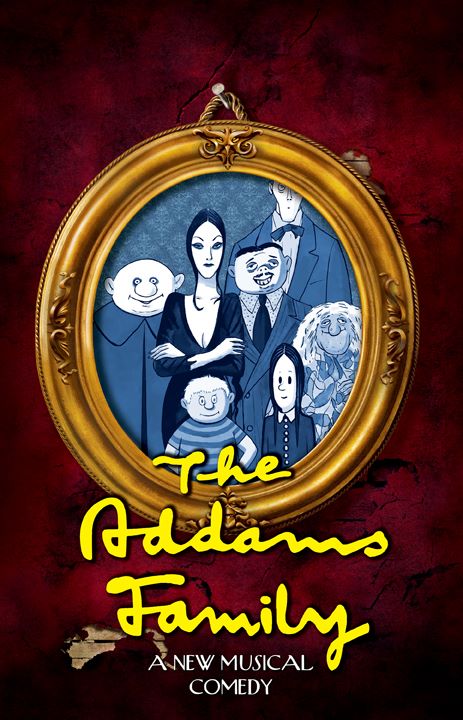 Where: PV High School
The Addams Family – Full-Scale Musical with Live Orchestra

Welcome to a different kind of love story…The Addams Family Musical features an original story, based on Charles Addams' beloved quirky characters, and it's every father's nightmare. Wednesday Addams, the ultimate princess of darkness, has grown up and fallen in love with a sweet, smart young man from a respectable family – a man her parents have never met. And if that weren't upsetting enough, Wednesday confides in her father and begs him not to tell her mother. Now, Gomez Addams must do something he's never done before – keep the secret from his beloved wife, Morticia. Everything will change for the whole family on the fateful night….

Ticket Prices
Child (12 and under) $8
Inspire ASB $10
Student/Inspire Alumni $13
General $16
Premium $20

Tickets currently available in the Inspire office.
Ticket link for online sales are posted on our website www.inspirechico.org (and here). $2 credit card fee per ticket applies.

*Valentine's day special:
Premium Reserved Seating Tickets $30
Couples Pricing 2 for $50.
Children 13 and under $15
Unplugged Arts Kids Camp
When: Sunday the 17th from 8Pm – 10pm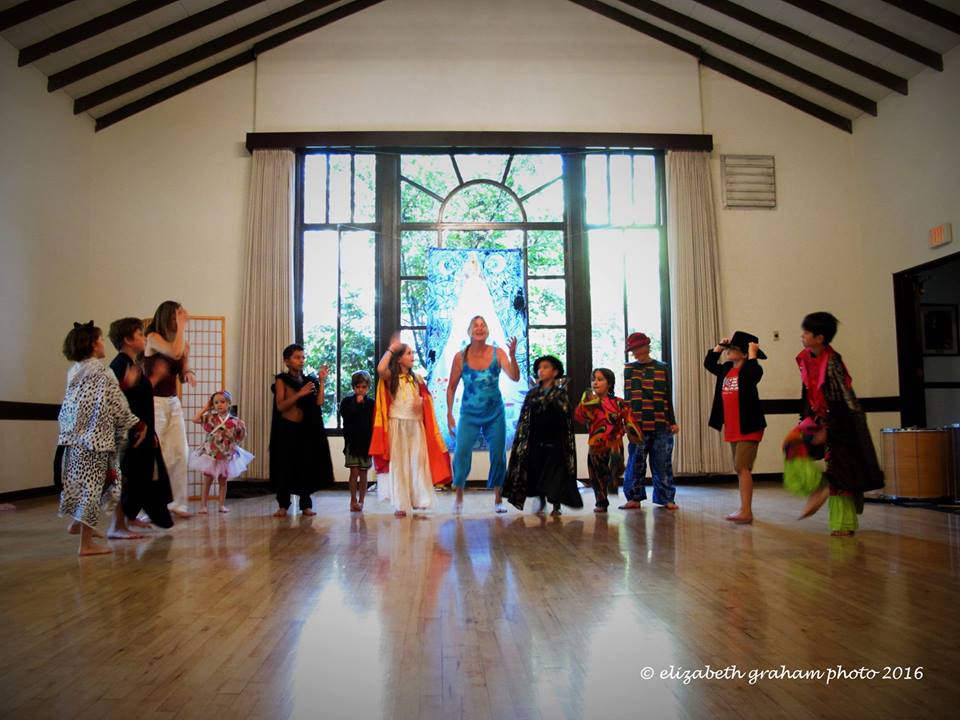 Where: College of Embodies Arts on Rafael Street in Chico
College of the Embodied Arts are having a Community Fundraiser for our legendary yearly kids camp! We invite you to join us for a day of song, dance, music, art and of course food! All proceeds goes towards this years TEEN Kids Camp!….Yep! you heard me….This years camp we will have a wider age range to include the young and talented teenagers. If you know or have a teen that you would like to be a part of our Camp in June this is an event you don't want to miss!
We are our greatest local Musicians, Artists, Dancers and Actors for this fundraiser..We hope to see you there.
Suggested donations: $10-$500 Learn more here.